Bachelor of Business Administration - Supply Chain Management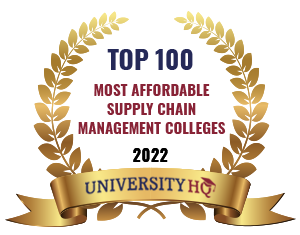 Degree Available At
Transferring to NSU?
Make your transition to NSU as smooth and seamless as possible.
Visit Transfer Student Services for more information.


Career Services
What can I do with a major in Supply
Chain Management?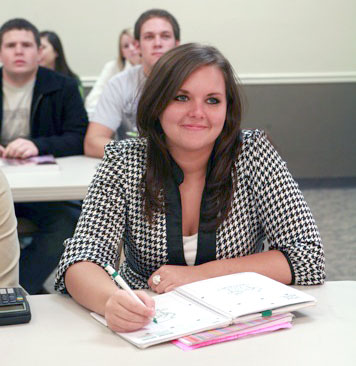 Offered as a Bachelor of Business Administration, Supply Chain Management prepares you for a dynamic position in a rapidly changing global economy.
With responsibilities ranging from buying raw materials to distributing finished products, supply chain managers need to control costs and increase quality while making sure what they do is profitable. And they need to be able to work with all kinds of different departments in an organization as well as with different organizations on the outside.
Many organizations are just now learning how critical good supply chain management is and they're scrambling to find trained professionals to oversee what is increasingly becoming an important part of business.
And that's where we come in.
The skill set Northeastern State University provides to prepare you for a successful career in supply chain management includes:
Negotiations
Cost/price analysis
National and international aspects of purchasing
Performance measures
Supplier evaluation
Electronic commerce
Strategic and team planning,
Inventory control
Transportation management
Distribution
If you choose the Bachelor of Business Administration major in Supply Chain Management, you'll get not only training in supply chain management, but a well-rounded business education that includes finance, marketing, accounting, economics, and more. Take the Bachelor of Technology track and you'll learn about supply chain management from an industry perspective.
The beauty of the NSU Supply Chain Management program is that you can draw from our classes in both business administration and in technology. That gives Northeastern State University one of the most unique supply chain programs in the country.
And we work hard to provide you with a customized, workable combination of face-to-face, online, and blended classes to help you get your degree even if you're currently working full time.
A supply chain degree doesn't guarantee a job, but we've got a very high placement rate. And employers say "We love NSU supply chain graduates. Send us more!"
Enroll in Supply Chain Management at NSU and maybe someday we can send them you!
For more information about degree requirements, visit the NSU catalog.
2+2 plans for transfer to BBA Supply Chain Mgmt.
Certification in supply chain management is available through several entities and include:
Certified Production Inventory Manager (CPIM) and Certified Supply Chain Professional (CSCP) offered through The Associations for Operations Management.
Certified Purchasing Manager (CPM) and Certified Profession in Supply Management (CPSM) offered through the Institute for Supply Management.
Helpful Links
Websites for Listing of Supply Chain Jobs