Center for Academic Excellence
Academic Advisors
The College of Business and Technology Center for Academic Excellence is a place where NSU students can go for advising and tutoring.
CBT has four full-time professional academic advisors to help you navigate all aspects of your undergraduate academic journey, including preadvisement for prospective new students all the way through degree completion for current students.
You can expect us to be knowledgeable in:
Degree requirements & progress towards graduation

Class selection & enrollment

Academic & university policies

Campus & Academic resources
Need Advice on a Graduate Program?
Tahlequah
Last Names (A-J)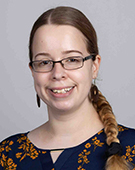 Mary Hanafee
Office: BT 127
Phone: (918) 444-2995
Email: hanafeem@nsuok.edu
Schedule Appointment
Last Names (K-Z)
Veronica (Ronnie) Grayson
Office: BT 127
Phone: (918) 444-2901
Email: graysonv@nsuok.edu
Schedule Appointment with Ronnie Grayson
Broken Arrow
Last Names (A-J)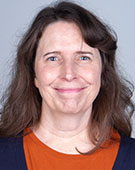 Jill Winters
Office: BA-BT 219
Phone: (918) 449-6403
Email: winter05@nsuok.edu
Schedule Appointment
Last Names (K-Z)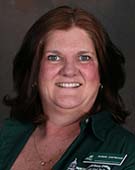 Susan K. Chitwood
Office: BA-BT 209
Phone: (918) 449-6403
Email: chitwoos@nsuok.edu
Schedule Appointment
STUDENT RESPONSIBILITY
Students are responsible for adhering to all policies, procedures, and regulations of Northeastern State University, including the responsibility for meeting all graduation requirements and for checking their degree audit for accuracy. Advisors may not substitute, waive or exempt students from any established requirement or academic standard. While advisors make every effort to provide accurate and current information, all advising information regarding coursework, academic progress, and graduation is considered unofficial. The NSU Registrar's office is the official and final authority for all program, degree, and graduation requirements.
For information about academic advising at NSU, visit the NSU Advising Center.
Graduate Advice
Business
Dr. Sandra Edwards
Director of Graduate Studies in Business and Technology
Office: Broken Arrow, BT 118
Phone: (918) 449-6542
Email:edwar001@nsuok.edu
Accounting and Finance
Dr. Gary Freeman
Director of MS Accounting and Financial Analysis, Associate Professor of Accounting
Office: Broken Arrow, BT 207
Phone: (918) 449-6542
Email:freemadg@nsuok.edu